Okay, I'm not feeling the clothing love so either you want me to be a nekked monkey forever or Blogger's comments are giving you trouble. I prefer to believe that its Blogger's fault since how could you not love me? So, I'm going to extend the clothing idea deadline to 5 pm Sunday, April 24th and accept emailed suggestions too (just send them to indigomuseatverizondotnet. It's not that I don't love the ideas that I've gotten so far but a monkey should have lots of options, right?

Since hostage taking really isn't my "thing", I will tease you with some pictures of handspun yarn that Indigomuse has been playing with this week.
This is a sample skein and swatch of some orange and pink merino silk...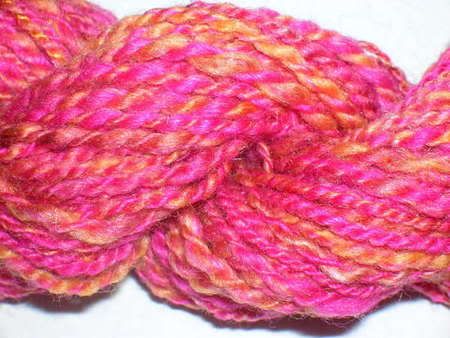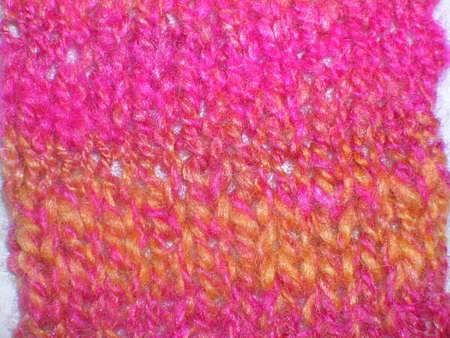 She's also spinning some fushia merino/silk. This beautiful stuff is destined for the fabulous Ms. H (who finished her Rogue this week. Now if IM would jump on the finished Rogue bandwagon). This roving is sooo scrumptious that I HAD to play in it. Don't you wish you could do this?




IM says that its like "butta" to spin. Here's a close up of the plied sample she made.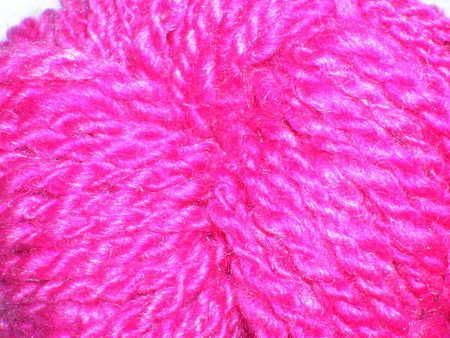 It looks good enough to eat!

And since we've been talking about me this week, I thought I might show you a picture of the most recent object of my affection.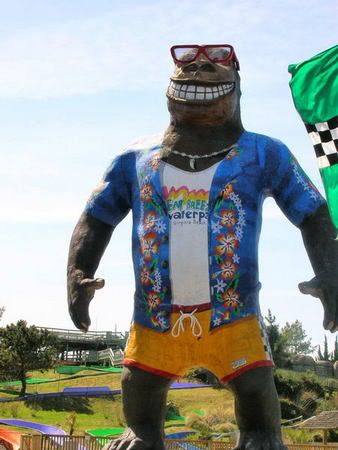 His name is Hugh Mongous. I've been smitten with him since we first met last weekend in Virginia Beach. Isn't he a hunk? ((((Sigh)))) Have a great weekend and please send me clothes ideas. The weather is going to be a bit nipply this weekend.

TTFN...

Zira Monotito